Using Labels, users can organize connections in their address book into more manageable views making connections easier to find. Labels can be assigned to a connection under the Properties menu of VNC Viewer 6.1.0 and later.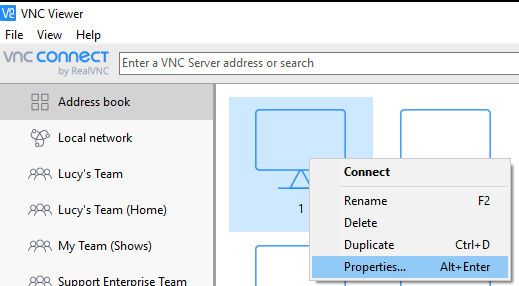 Connections can have multiple labels applied and will appear in a sub section under the address book once applied. Please note, labels are applied to the local viewer only at this time. You can copy them between devices by exporting and then importing them into another viewer.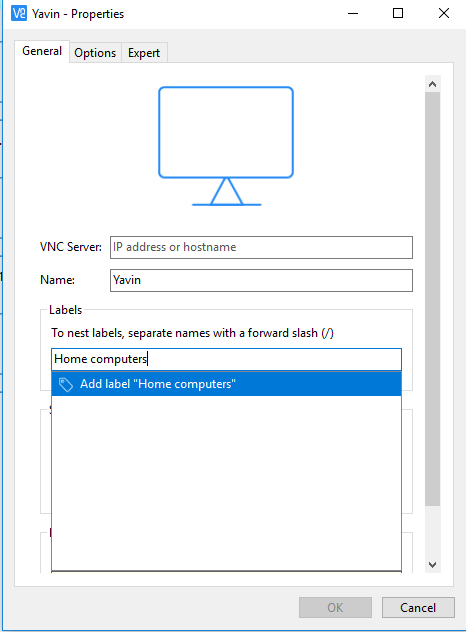 Connections will also still show in the main address book with any connections that do not have labels applied.