1. Locate the VNC Server icon. This is in the bottom right, by the clock, by default. You made need to click the little arrow to reveal additional icons if it is not visible. Once you have located it, right click it and select Information Center
2. Next, click Diagnostics.
3. Click Save As, and save the file to your desktop (for example)
​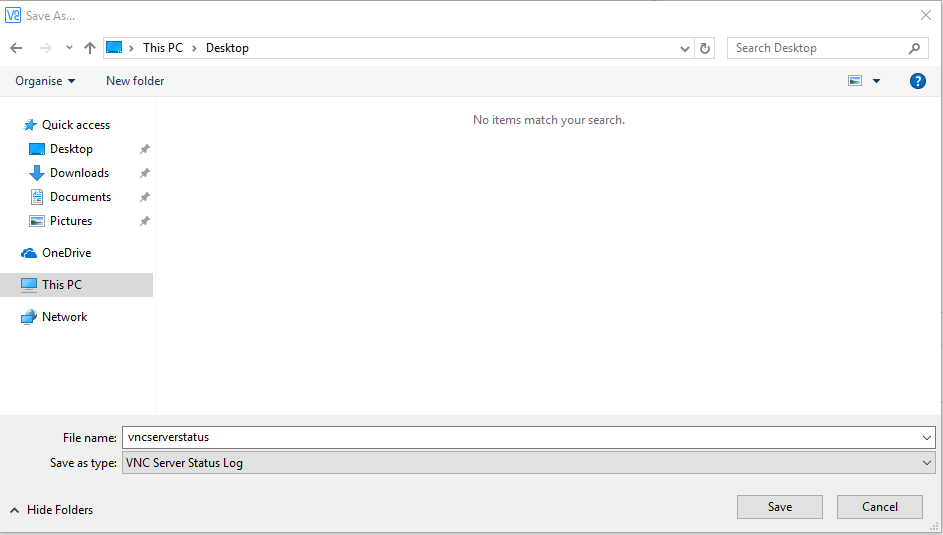 ​4. Attach the saved file to your reply.