If you have a VNC Connect Home and/or VNC Connect Professional or Enterprise trial, you can close your account online.
To close your account, sign in to your RealVNC account, navigate to the Profile page, and click Close account.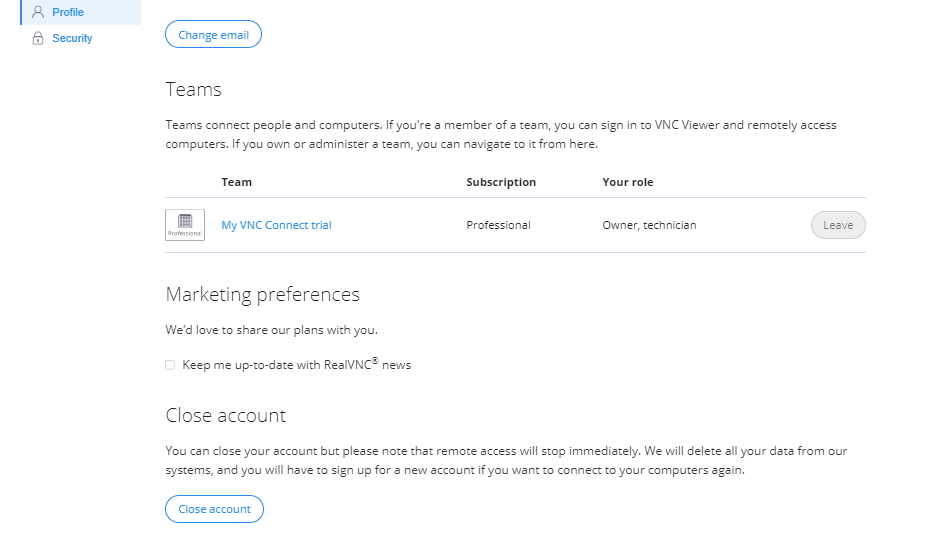 We'll ask you to confirm your account password and to let us know why you're closing your account. Press Close account to proceed.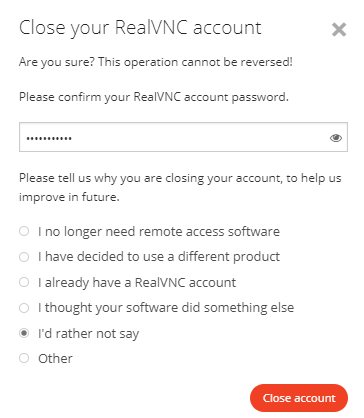 You will be sent an email confirming the account closure once it's been done.
If you have an active, expired or cancelled paid (VNC Connect Professional or Enterprise) subscription, please contact us as accounts associated with paid subscriptions cannot be cancelled by customers online at this time. See also Invoice and Payment queries and Service Cancellation / Reactivation.