If you have not used Presence before, please note that RealVNC Server will need to be restarted before your computers will show as being online or offline in RealVNC Viewer.
Using Presence
Starting in RealVNC Viewer 7.6.0 (Desktop) and RealVNC Viewer 4.7.0 (Mobile), you can utilize the Presence feature for RealVNC Connect which allows you to see the status of your cloud-connected computers within the RealVNC Viewer application.
Presence data updates every 60 seconds
This is displayed using the icons shown in the bottom right-hand corner of the computer thumbnails.
Key:
| Icon | Status | Meaning |
| --- | --- | --- |
| | Online | The computer is currently online and you should be able to connect to it successfully |
| | Offline | The computer is currently not seen as online by our cloud services; an error message of "RealVNC Server is not currently listening for Cloud connections" will likely be returned when you attempt to connect to it |
Desktop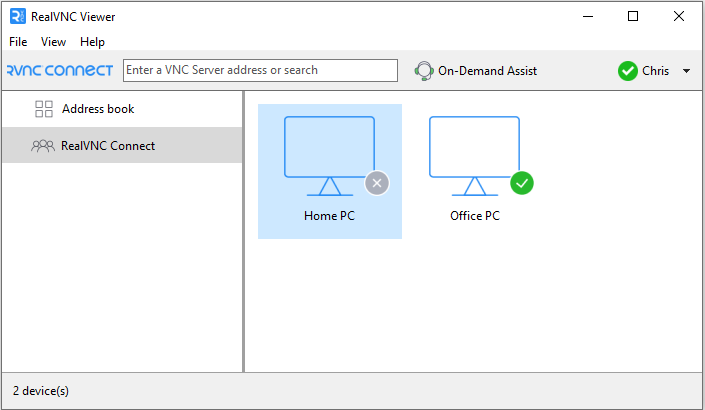 Switching the view using View -> Details will also provide the date and time when each computer was last connected to as well as how long it has been online/offline: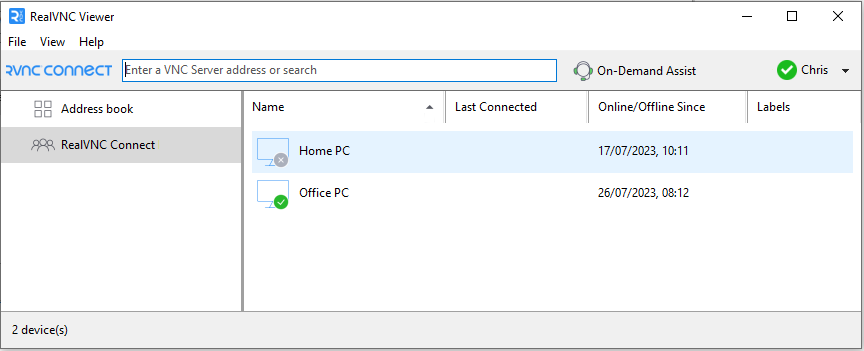 Mobile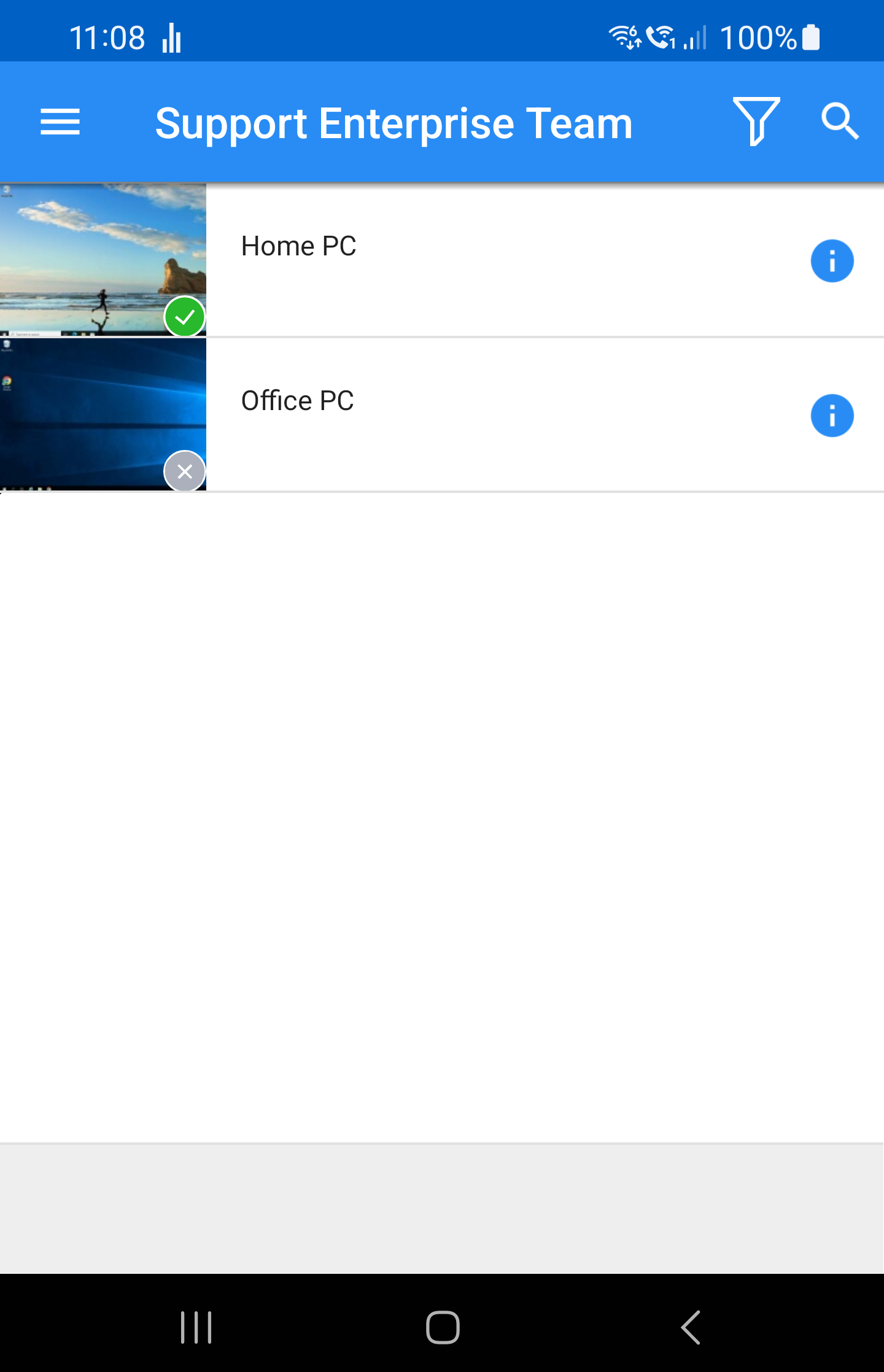 Filtering online/offline connections
Desktop
You can enable a filter to see only online, or only offline, connections using the View -> Filter menu: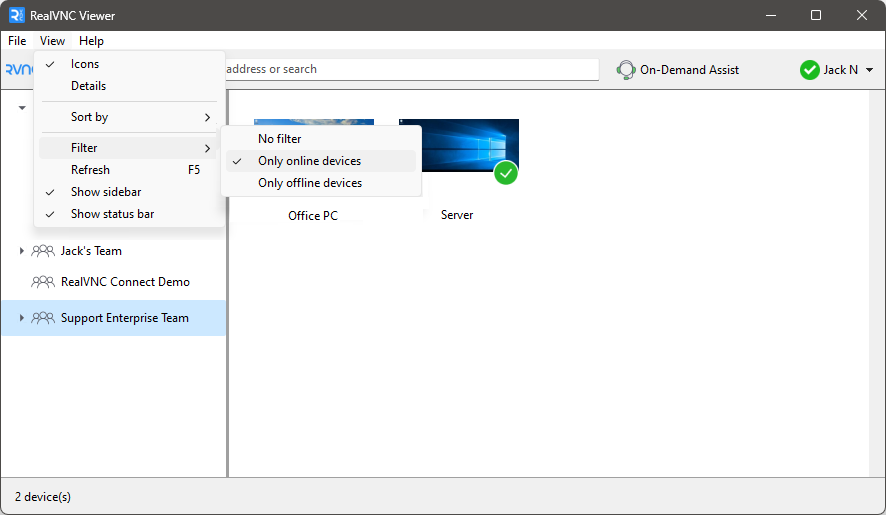 Mobile
You can enable a filter to see only online, or only offline, connections using the Filter icon: