The Audit feature in VNC Connect provides comprehensive logging for key events regarding your VNC Connect team, such as when users are added or removed from your team, and when cloud connectivity tokens are created or revoked. If your subscription does not include Audit as standard (see above), please contact our Sales team to discuss adding it.
How do I access Audit events?
Audit events are available to team Managers, Admins and Owners in the VNC Connect Portal using the Audit section on the left menu.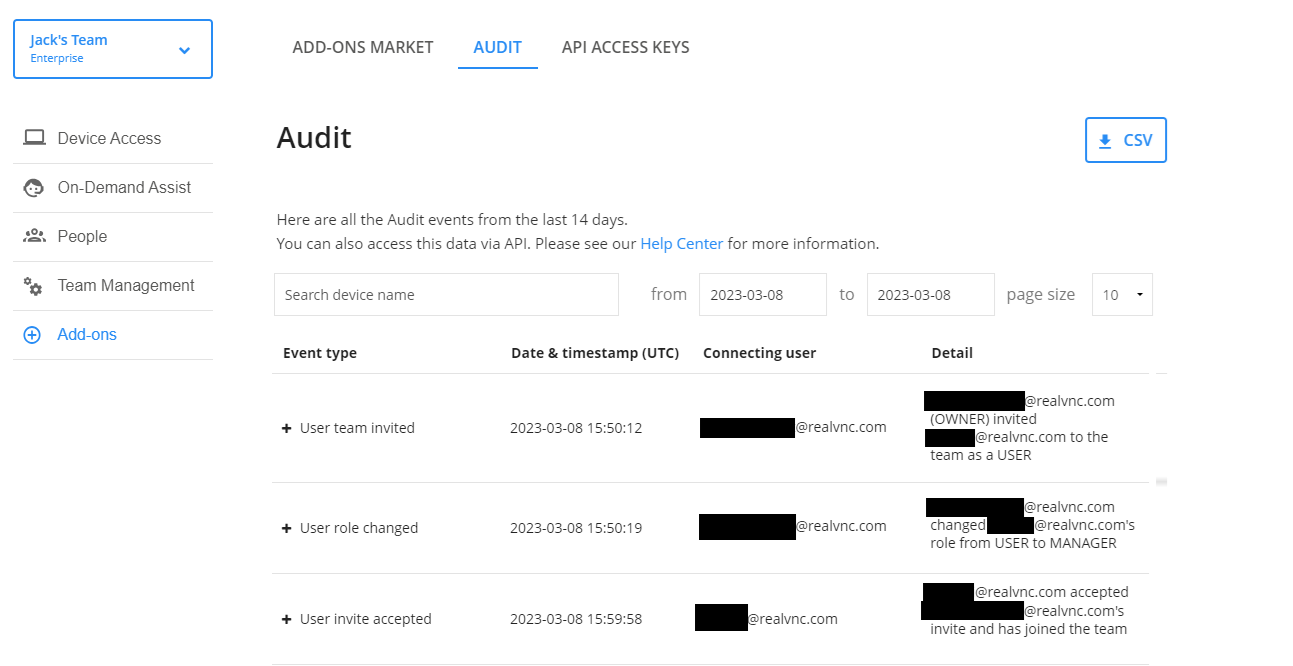 By default, Audit events from the last 14 days will be shown, however there are controls to search for events from other periods of time. Each event can be clicked/tapped on to bring up more details about the event in a popup dialog that contains additional data fields.

Can I export Audit events?
Audit events can be exported as a CSV file which can be imported into other systems, such as a SIEM, or for using in reporting tools, or queried using VNC Connect's API Access.
Which Audit events are logged?
User invited to team
User accepted invitation
User removed from team
User role changed
User changed email address
User created cloud join token
User revoked cloud join token